Fun facts about aussies & aussie-poos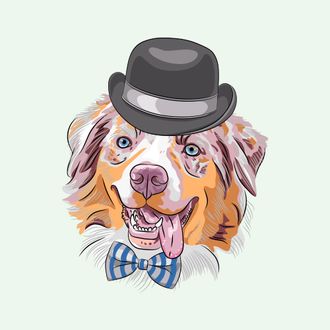 Mini Australian Shepherds have been a breed since 1968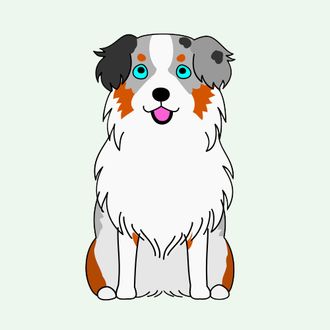 The mini Aussie-poo sheds a mini amount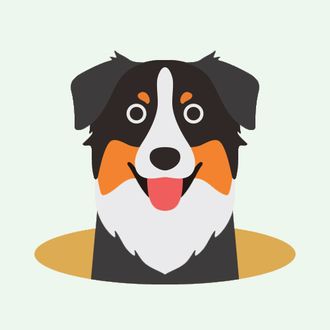 The Australian Shepherd originates from the United States !
Australian Shepherd
Australian Shepherd's are very smart, loyal and active.  They are athletic and as such are excellent at dog sports such as herding trials, tracking, agility, flyball, tricks, and obedience. The Aussie, as they are often referred to, requires a family that is willing to provide structure, training and plenty of exercise.   Their eye-catching coat can come in black, blue merle, red, and red merle.  Because of their working dog origins, they require early socialization and lots of training to become a great family dog!
Aussie-Poo
Aussie-Poo's are a hybrid mix of the Miniature Australian Shepherd and the Miniature Poodle.  Both parent breeds are highly intelligent, so the Aussie-Poo gets to have the same character and keen instincts as the larger version!  Their coats can be soft and silky, or curly with variations of colour like white, blue, black, yellow, brown, red, silver and gray.  They can have either blue or brown eyes.  Aussie-Poos can be described as courageous, energetic, gentle, intelligent, loyal, outgoing, protective, quiet and social.  They are great with kids and other family pets, making them a great addition to any family.